The Eudunda Family Heritage Gallery Committee and Volunteers Solemnly Remember The Spirit Of ANZAC.
Thank you to Volunteer and Committee Member Delilah Balmer for this great display. Well Done!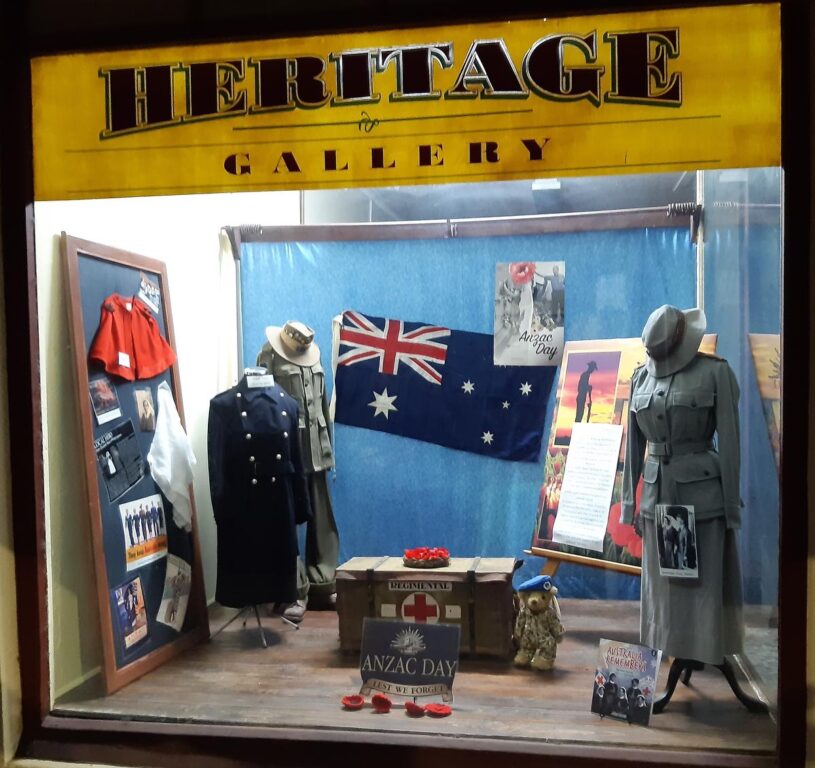 If you haven't had a look in the Gallery for quite a while, Pop in!
Open Friday, Saturday and Sundays every week.
LEST WE FORGET!
Please note that our open times are:
Friday: 10am-2pm
Saturday: 10am-2pm
Sunday: 10am-2pm
PS – The Gallery is looking for Volunteers to help – check out this page