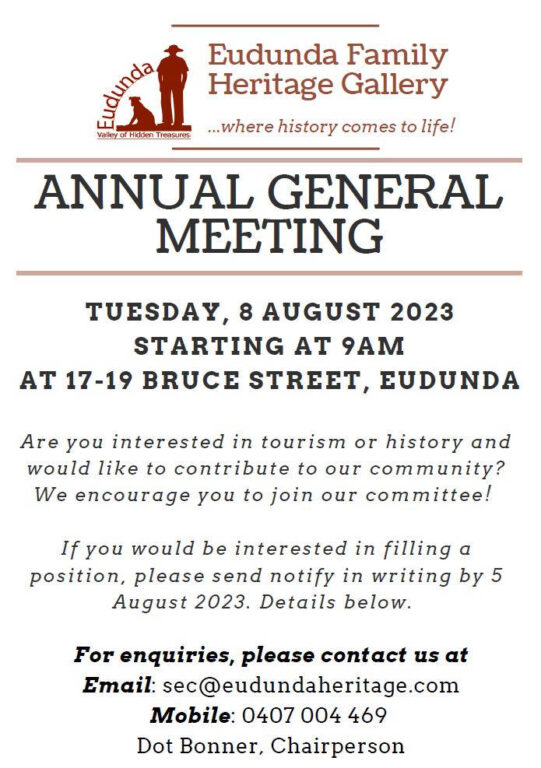 The Eudunda Family Heritage Gallery Management Committee will be holding its Annual General Meeting on Tuesday, 8th August, 2023, at the Eudunda Family Heritage Gallery,
17-19 Bruce Street, Eudunda
beginning at 9a.m.
Are you interested in tourism or history and would like to contribute to our community? We encourage you to join our committee!
If you would be interested in filling a position, please send notify in writing by 5
August 2023.
For enquiries, please contact
Dot Bonner, Chairperson
Mobile: 0407 004 469 or
Or Message via Contact Web Form (on our website)
We look forward to seeing you at our annual AGM.