Catch us at the 2021 Barossa History Fair this coming Sunday 2nd May at the Angaston Town Hall & Barossa Adventure Station.
In the Town hall will be 20+ local history groups to check out, (including us), a photo section and also guest speakers. $5 entry.
There is also lots happening over the road at the Barossa Adventure Station as well as part of the Expo, with lots of free stuff for the kids to do too.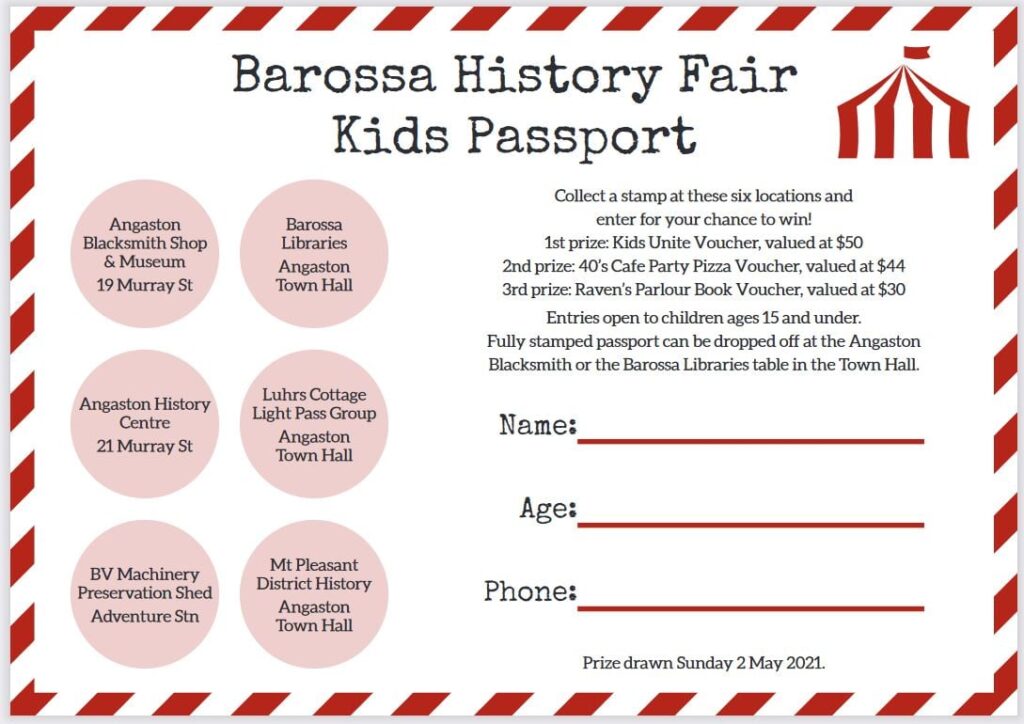 More info on their Facebook page @barossahistoryfair