As part of South Australia's History Festival 28th April – 31st May,
Sir Hubert Wilkins' Cottage is open and many interesting things displayed about this great, yet little know South Australian Explorer, who grew up in the area of Mount Bryan East (SA).
The open house will be from 11 am until 3 pm. on Sunday 29th April.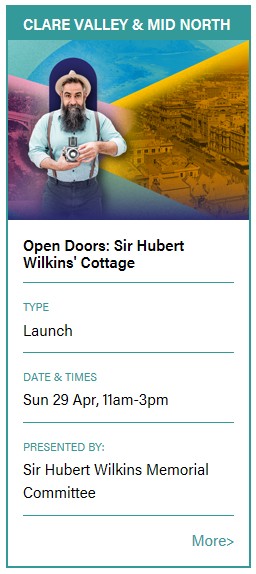 More details on the History Festival of SA web page