Eudunda Family Heritage Gallery Committee Member – Samuel Doering has been doing a stellar job of posting old news items and photos on our Facebook page. So if you have facebook – check them out at https://www.facebook.com/EudundaHeritage
For those of you who don't have Facebook or prefer not to – we wanted to share some more modern snow photos here as well.
There is – after all 'A Story' even in the modern history, which many of you will have experienced. So – let's not forget those experiences too.
This is a series of photos from an Early 80's snow event that a one of our ex locals, Colin Wegener took.
ABOVE: This is one looking from Colin's back fence across the Railway Triangle toward Morgan Road (as it was known back then (see big gum trees, now called Thiele Highway, named after Colin Thiele). up toward South Terrace
Colin used to work on the Railway back then, as a porter, mainly in the good shed. He was in fact the last person to work at the railway station.
Colin lived in the railways cottages, at number 3 Oval Crescent to be exact. Back then the railway system still had the "Railway Triangle" working, with rail lines crossing the main road and into the area behind the cottages. They used this so they could shunt locos and freight. (You can still see some of that earthworks on the main railway side of Thiele Highway (opposite the new Caravan Park), and that leads us to a bit more Eudunda History.
You won't find Oval Crescent 'the road' or cottages there any more, as all the houses were removed. The area was bare for a long time (early 80's). It did have a playground established for a few years.
Later the northern side was to become part of the Eudunda Community Centre, and the Eudunda BMX Track was developed on the Southern side.
When the BMX Club closed the area was again eyed off by the Eudunda Community, Business and Tourism Committee (ECBAT) for a caravan park, and after many years of negotiations and fund raising have managed to establish one there, in June 2017. See Eudunda Caravan Park.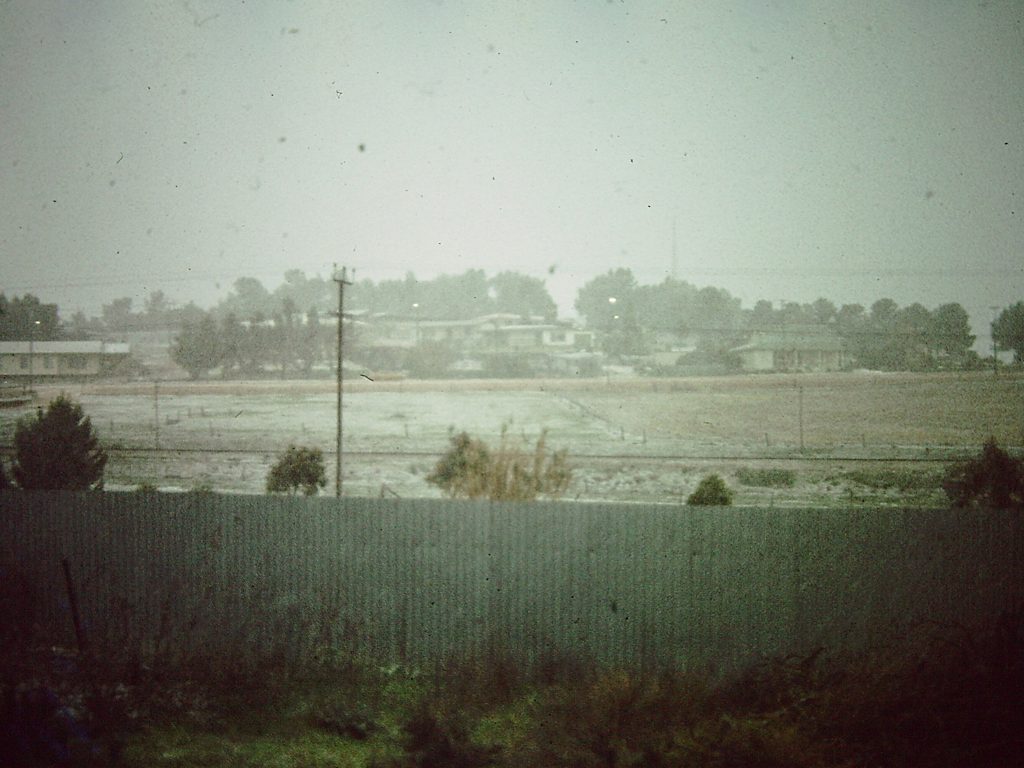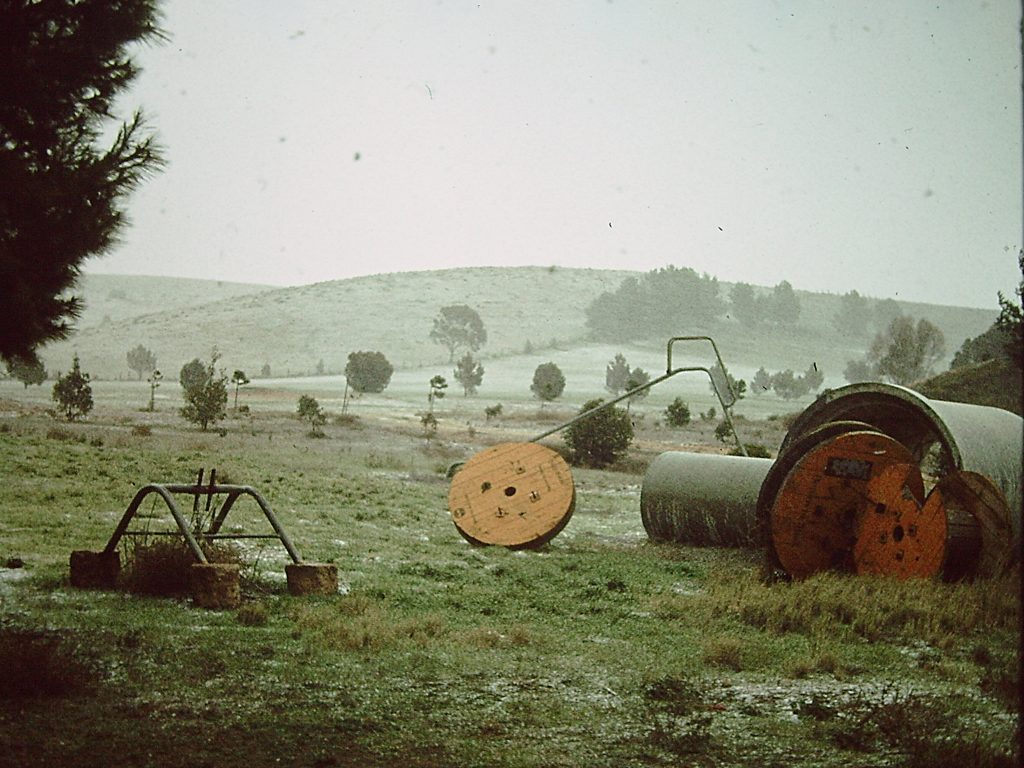 We hope you have enjoyed looking back into the early 80's. Thanks to Colin for supplying the photos.