April's Window Dressing has usually featured an ANZAC theme and at the Eudunda Family Heritage Gallery this year we see that tradition has been carried on. This year, because of the COVID-19 Pandemic, not only is the Heritage Gallery closed at the moment, but it has had a major impact on ANZAC Celebrations.
If you are a Facebook user you can read some great stories about Eudunda Service Personnel writing home to family and friends during World War I.
Go to the EFHG Facebook Page here.
Many thanks to EFHG Volunteer Samuel Doering who does a marvelous job of keeping interesting new stories on this page
Lest We Forget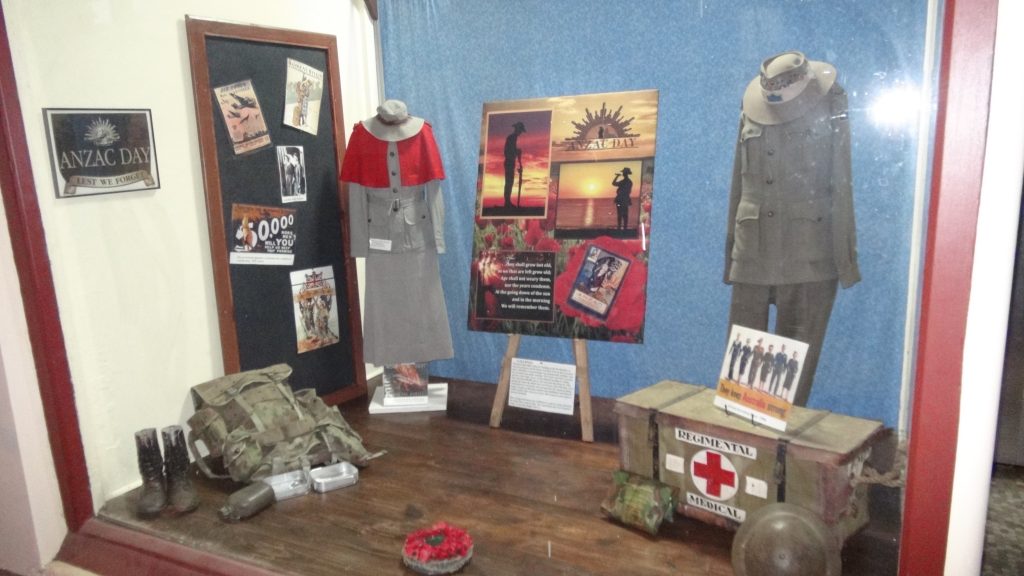 The Eudunda Family Heritage Gallery window  have a new display each month. If you are going past, don't forget to stop and check it out. If the doors are open, please come in and have a chat.